Visit our Video Story Library!
Friends of RMHC-CR — from local volunteers to Ronald McDonald himself — share their favorite stories with you in our Video Story Library. Pick a video from the list below and enjoy!
Want to record a story to add to our library? Contact Nancy Damato at (518) 438-2655 for instructions.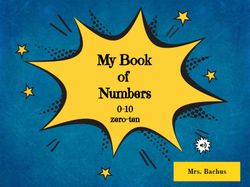 Consider one of these favorites, recommended by our RMHC-CR teen volunteers!
I remember reading this book multiple times throughout elementary school. I believe that it is a good book for children of all ages because it teaches a very important life lesson about helping others without expecting something in return. I remember really enjoying this book when I was younger and I believe other children will, too.
-Recommended by Molly Cummins
Oh, The Places You'll Go! is a book that I will keep with me for the rest of my life. It is an inspiring story about how you can accomplish whatever you set your mind to, and although you may face hardships, you can always find a way to succeed.
-Recommended by Vincent Coppola
When I was younger, this book was read to me every night before I went to bed. I enjoyed ending my day cuddled up in the covers while I listened to the story unfold. It was a book that always made me feel very happy and relaxed. It was definitely my favorite book when I was little!
-Recommended by Francesca Coppola
This book was one of my favorites when I was younger. It teaches young children to dive deep into their imagination and run with it. It also encourages them to explore and discover who they really are and allows them to build their character.
-Recommended by Molly Cummins
You Are Special is a book that I loved reading when I was a little kid. It's the story of a boy who is told he is not good enough, but goes on to learn how amazing and important he really is. The book teaches kids to love who they are, because no matter what makes a person unique, it is never a bad thing to be different.
-Recommended by Vincent Coppola
The Penderwicks is a tale about four sisters: Rosalind, the motherly one; Skye, the wild one; Jane, the dreamer; and Batty, the sweetheart. This book is like a cool glass of lemonade on the most perfect summer day.  The story is full of delightful adventure, and readers will fall in love with the Penderwick sisters, who seem honest enough to be real friends.
-Recommended by Rya Vallabhaneni
A Wrinkle in Time is a fantasy novel told from the point of view of Meg Murry — a twelve year-old girl who feels like a misfit. The story follows Meg's most unusual adventure with her little brother, Charles Wallace, and her friend, Calvin O'Keefe. The book is a comforting one — the type that is best to read before bed when you're snuggled up under the covers.  It is also magical, lifting readers up into an exciting and absolutely extraordinary universe.
-Recommended by Rya Vallabhaneni